Summer is right around the corner, which means that your local farmer's markets and roadside stands will be bursting with fresh, juicy berries. Here are our 5 best summer strawberry recipes that include everything from drinks to dessert. Not to worry, we've also got favorites for all the other spring and summer fruits including rhubarb, blueberries, peaches, and more.
This easy summer drink is made with fresh berries, citrus juice, strawberry jam, red wine, brandy, and marsala.
Recipe
A pitcher of sangria makes for easy summer entertaining. If you've got a crowd, or want to offer a variety of options, give this rosé version or this white sangria spritzer a whirl.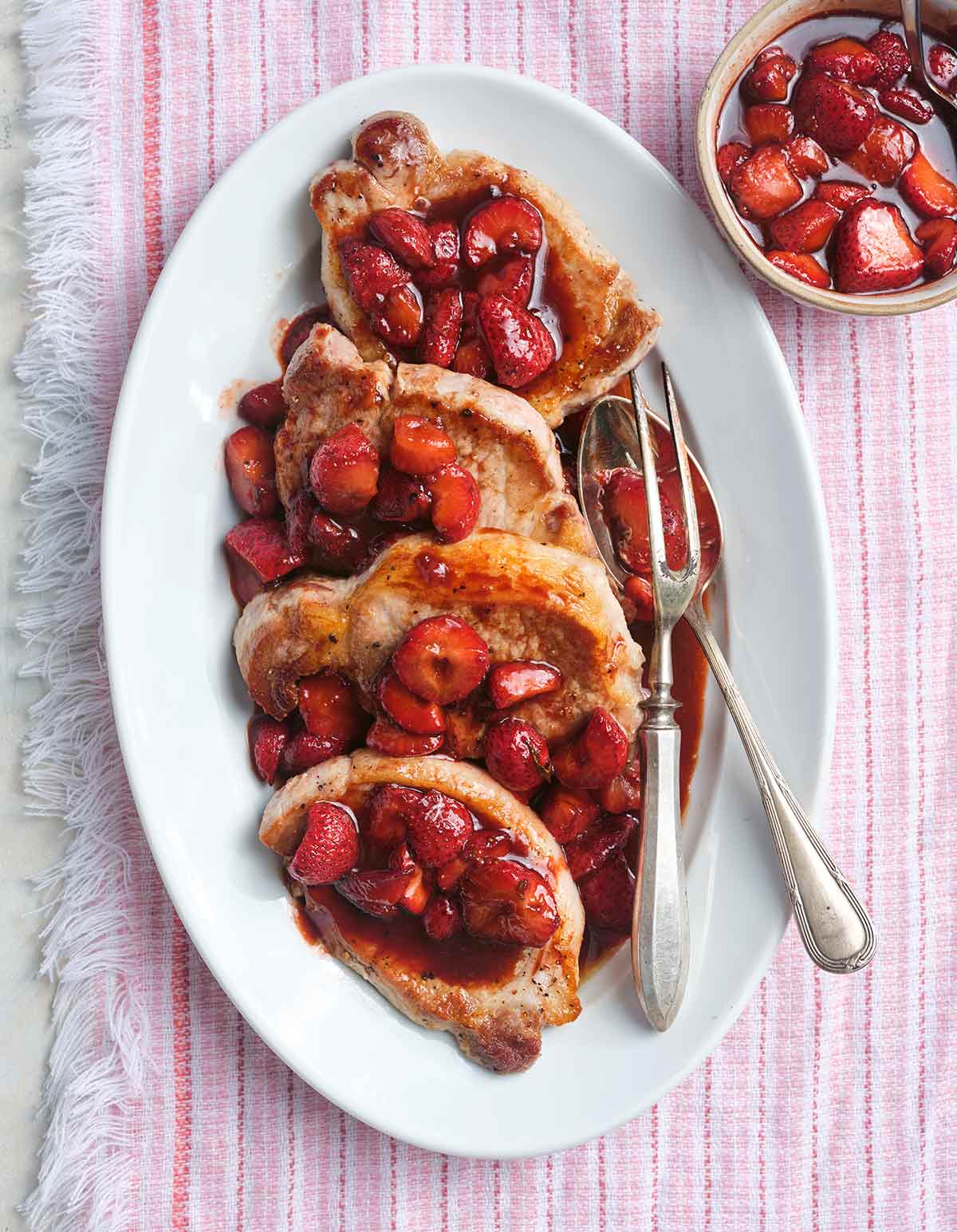 Pork chops are ideal for a weeknight supper, and this savory-­sweet strawberry sauce turns a plain Jane chop into the belle of the ball.
Recipe
This strawberry ice cream pie is an easy summer dessert made with a crunchy walnut crust, strawberry ice cream, fresh strawberries, and a rich balsamic drizzle.
Recipe
The arrival of fresh strawberries signals the start of summer, the time to visit pick-your-own farms and farmers' markets to stock up on plump, ripe berries. This recipe makes an unfussy version in a smaller size—faster and easier than traditional canning.
Recipe
Love this easy refrigerator jam? Us, too. This is why we've got a recipe for small-batch blueberry jam as well.
These strawberry shortcakes are a stunning summer dessert made with macerated strawberries and freshly whipped cream, all tucked inside ethereally light biscuits.
Recipe
Originally published May 28, 2022
© 2022 Leite's Culinaria. All rights reserved. All materials used with permission.