The Memorial Day long weekend in May is your chance to ease back into grilling and all things summer. We've got 16 memorable recipes to help you do just that.
As well as fresh blueberries I have added dried blueberries to the mixture, which absorb some of the liquid as the pie bakes, plumping them back up.
Recipe
Memphis dry rub ribs are most commonly made with St. Louis-style spare ribs, although the approach works equally terrifically on other pork ribs. The key to these tender ribs is low and slow cooking and a flavorful spice rub.
Recipe
This American-style barbecue chicken is outrageously good. It's my guess you'll never barbecue a chicken any other way again.
Recipe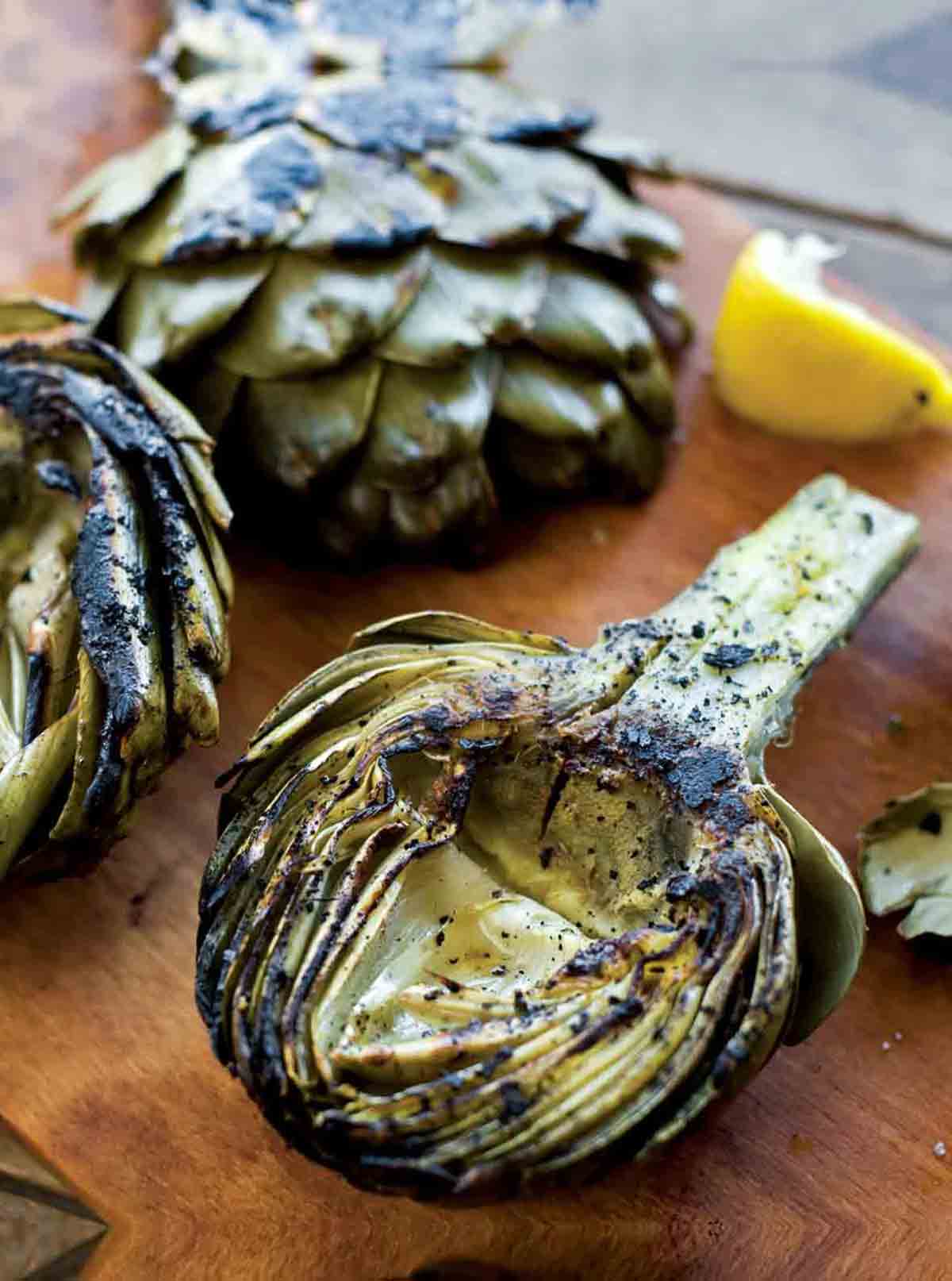 These grilled artichokes with pepper and lemon are just as lovely served alone as they are with your best dipping sauce. A simple, surprising, impressive appetizer or side that's easy and, thankfully, doesn't heat up the kitchen.
Recipe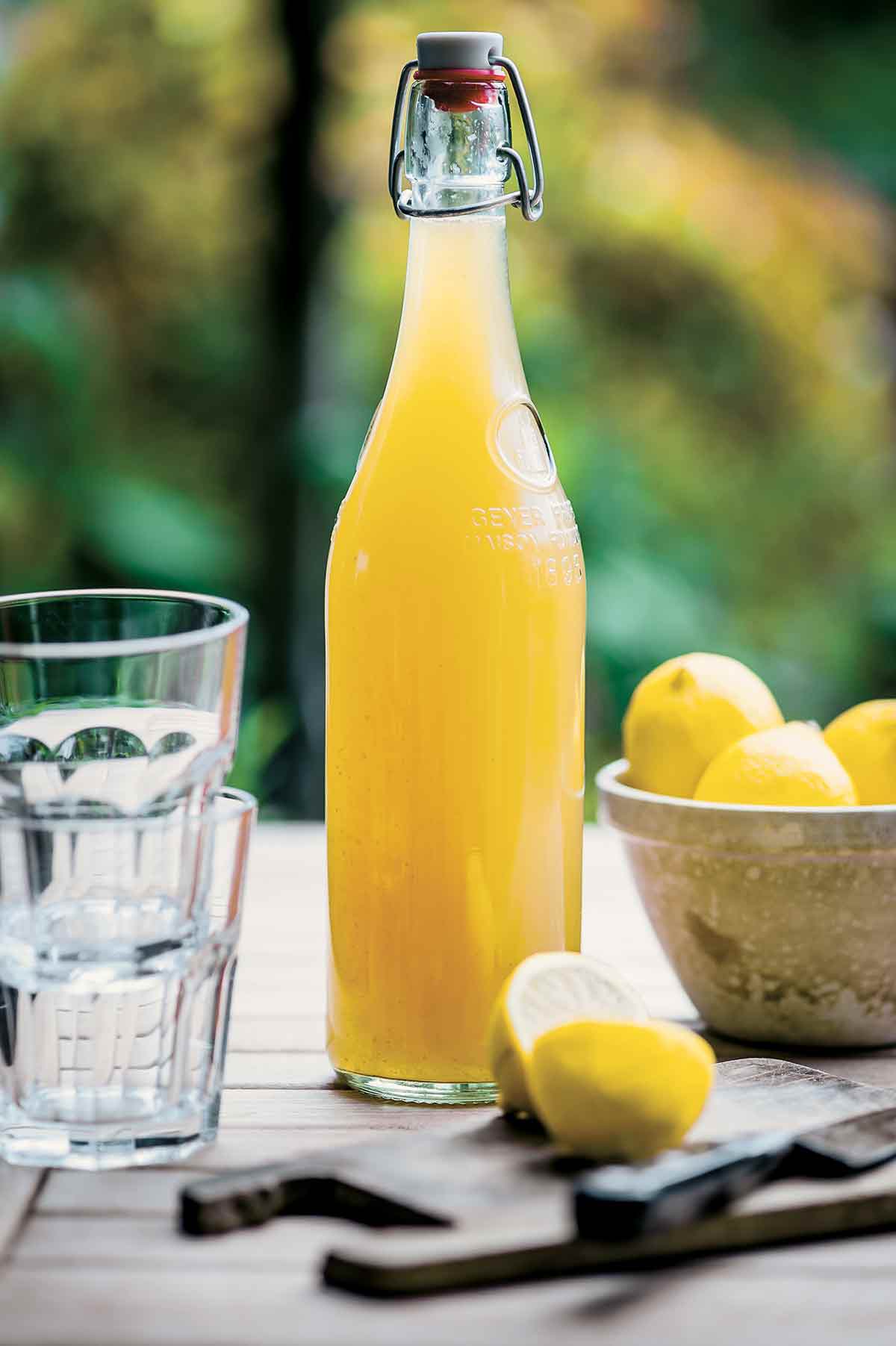 This homemade lemonade recipe is made with a concentrated syrup that you keep on hand and then dilute as desired. It requires only lemons, sugar, and water, and is easy as can be. Here's how to make it.
Recipe
If you're going to make a Southern-style potato salad, it needs to contain several things. Vidalia onions, Spanish olives, hard-cooked eggs, parsley, and always Duke's mayo.
Recipe
This blueberry crumble, easy to make with blueberries and a buttery oat cookie topping, is simple, easy, and the best blueberry dessert we can imagine. Simple and spectacular. Better make a double batch.
Recipe
This true Texas-style brisket made with brisket, barbecue sauce, and a coffee and chile rub on your smoker.
Recipe
This sauce couldn't be any easier to make. It makes a bold statement with a hint of spicy, Southern-style, while a lick of bourbon gives it an edge.
Recipe
These brownies for a crowd, made with semisweet chocolate aplenty and eggs, butter, flour, and sugar, are cake-y and rich. The recipe makes plenty. A crowd-pleaser for parties, tailgating, bake sales, and more.
Recipe
I like to go all out and serve some of the classic sides to go with the smoked meat: mac and cheese, braised collards or turnip greens, potato salad, coleslaw, beans, cornbread, and corn on the cob.
Recipe
With fresh produce abundantly available in the summer, grilled veggies are perfect for an al fresco supper.
Recipe
Who said hot dogs can't be glamourous? This French hot dog is proof to the contrary.
Recipe
This South Carolina slaw is made with cabbage and carrots and a sweetly tangy dressing based on apple cider vinegar and mustard is a summer must. No mayo required, so it's safe for those with egg allergies.
Recipe
This classic cheeseburger, made with freshly ground chuck, salt, and pepper, and topped with your favorite condiments, is proof that some of the best things in life are the simplest things.
Recipe
This ice cream is made with a custard base which can be adapted and flavored with fruit purees, chocolate, or coffee. It keeps for up to 1 month in the freezer.
Recipe
© 2022 Leite's Culinaria. All rights reserved. All materials used with permission.