This Mother's Day brunch, give her what she really wants. To eat like a queen, obviously. We've got that covered with brunch recipes that are sophisticated, yet absolutely doable. From breakfast to cocktails and everything in between, it's all here. Now, go call your mother!
How to make croissants gives you a foolproof method so you can confidently mix, fold, roll, and assemble flakey, buttery croissants at home that taste exactly like the best croissants from a French bakery in Paris. Swear.
Recipe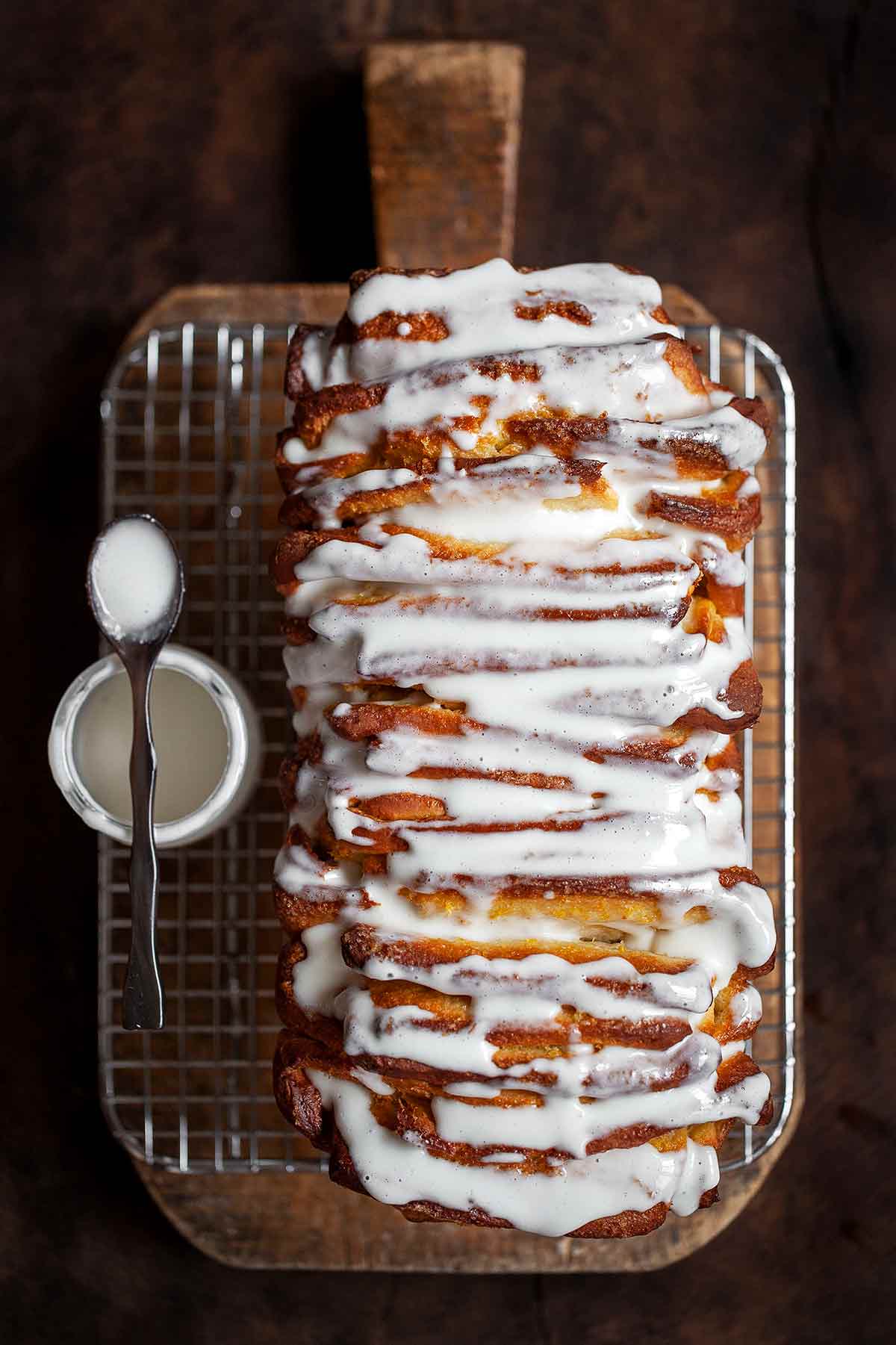 This lemon pull-apart coffee cake is made of layers of yeasted dough sandwiched together with a sweet, buttery filling fragrant with citrus zest. Once out of the oven, it's brushed with a lemon cream cheese icing and fairly falls apart although it's much funner to gently pull it apart.
Recipe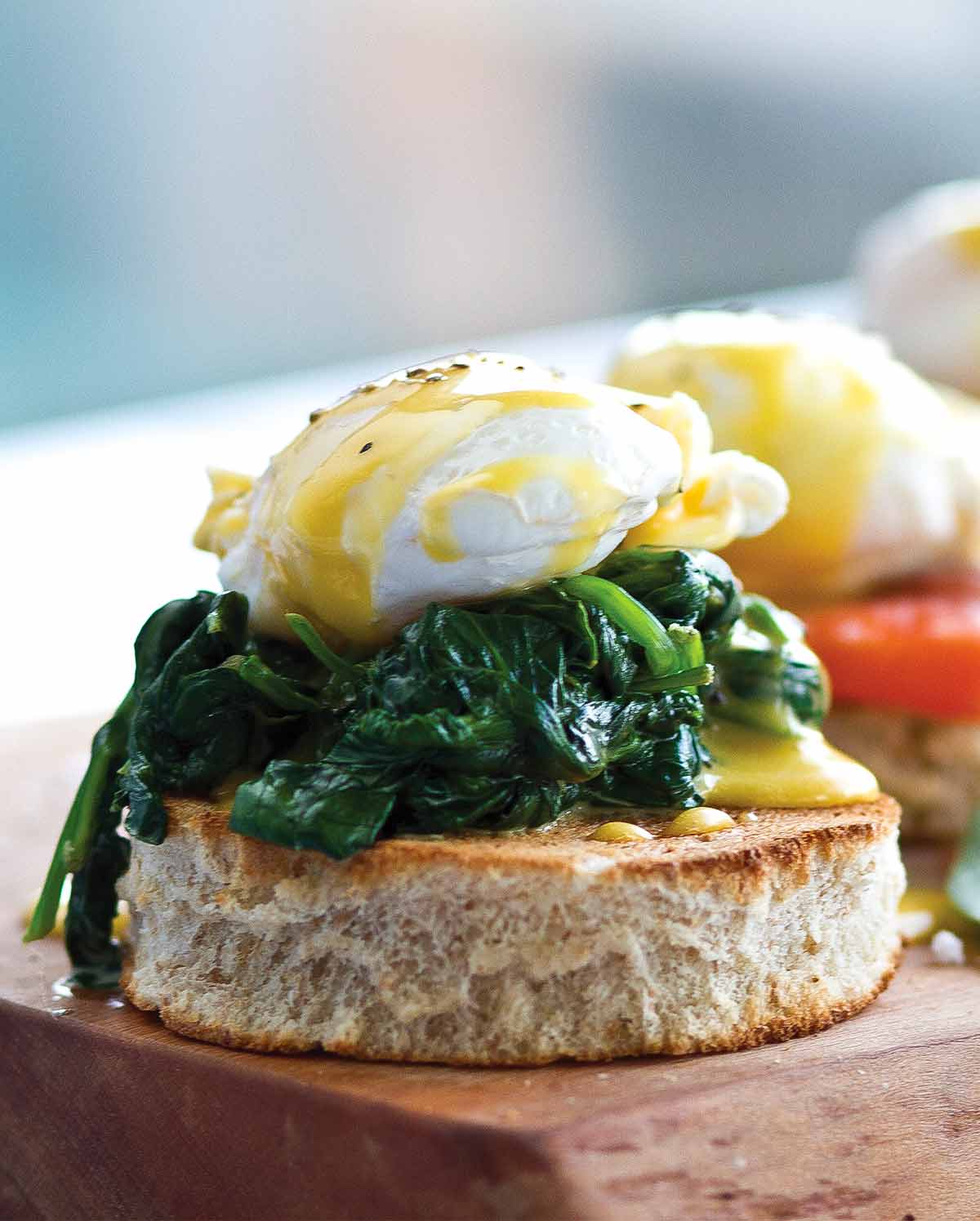 For this classic Eggs Florentine, creamed spinach is spooned onto rounds of buttered toast and topped with poached eggs and hollandaise sauce. Chopped chives finish the dish.
Recipe
A breakfast martini is made with just a few ingredients—marmalade, lemon juice, cointreau, and gin—and oh, what a way to start a weekend day!
Recipe
Challah is a braided egg bread well suited to this dish, but sourdough, French bread, or brioche is a good substitute, if need be. Strawberry syrup is the crowning touch to an already gorgeous dish.
Recipe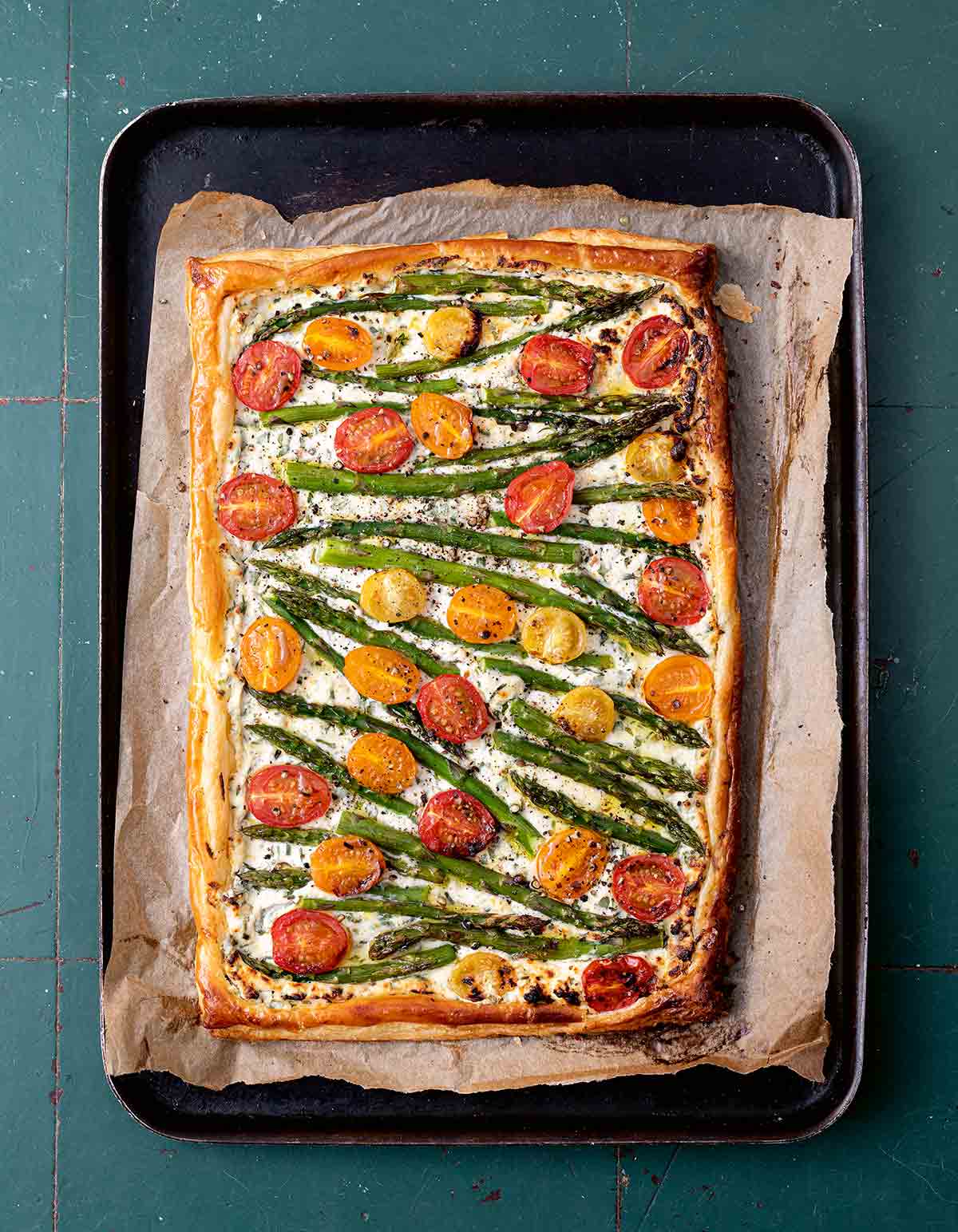 The whipped ricotta with herbs, Parmesan and garlic is sensational and should be added to all your vegetable tarts. If you have some delicious homemade pesto (or a good shop-bought one), then drizzle it over the tart for an extra layer of flavor.
Recipe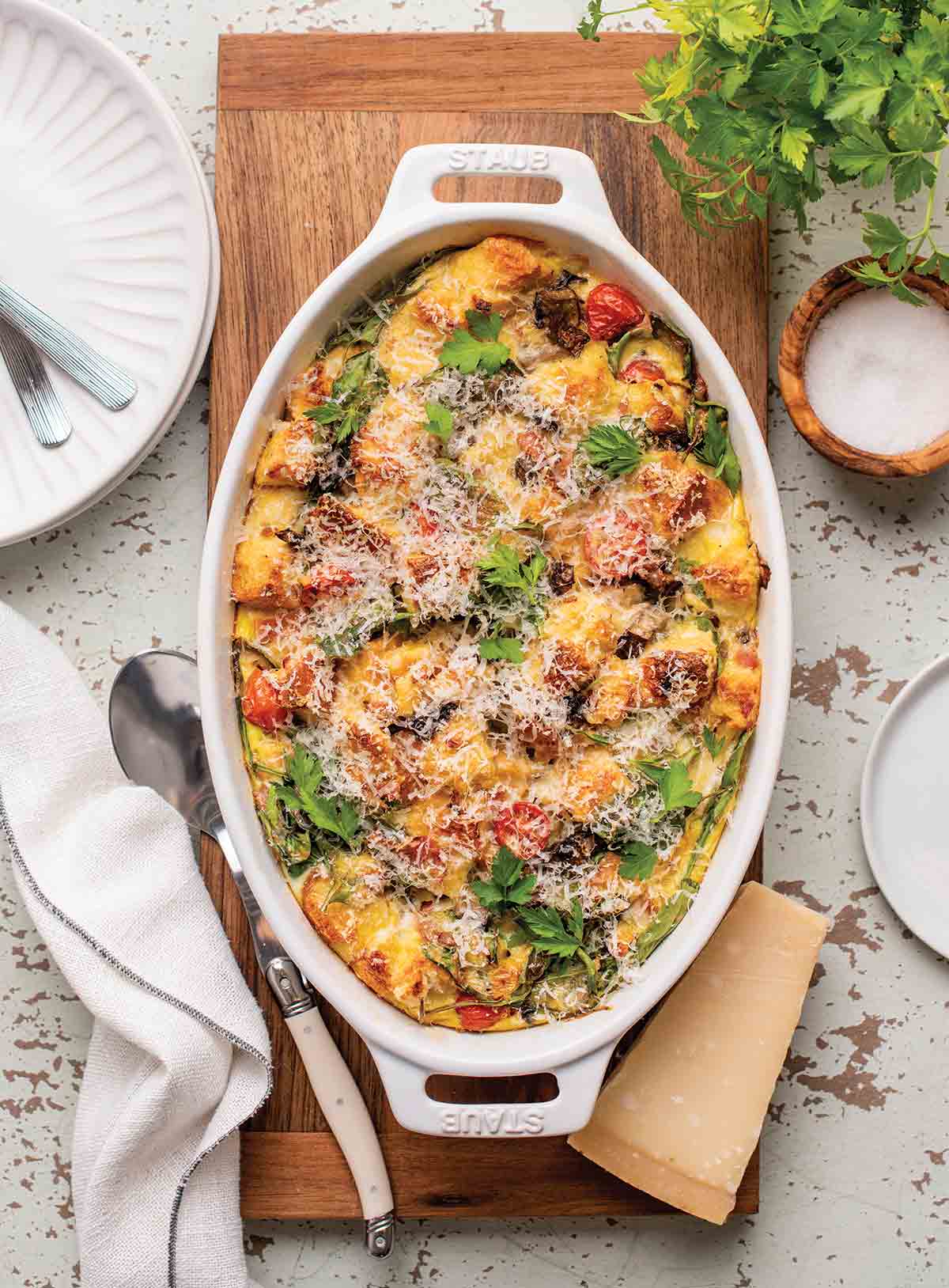 This easy breakfast strata is filled with eggs, cheese, ham, and plenty of vegetables.
Recipe
Steamed vegetables in parchment–in this case, asparagus and green beans–is a simple, easy, healthy way of cooking veggies. Simply wrap them up and slide them in the oven. No fuss. And, even better, no mess to clean up afterward.
Recipe
This iced berry cake couldn't be easier. A store-bought cake is filled with fresh raspberries, blueberries, strawberries, blackberries, and whipped cream. An easy and fast celebration cake.
Recipe
This chocolate souffle, made with eggs, sugar, chocolate, and orange-flavored liqueur, is light and airy and far easier than you may imagine. We show you exactly how to make it.
Recipe
Cardamom panna cotta with rhubarb is an elegant, yet simple, dessert that makes use of seasonal rhubarb or even strawberries. A creamy base is infused with cardamom, making it as irresistible as it is easy.
Recipe
These apple rose tarts, made with thin slices of apple enveloped by a buttery, nutty, phyllo pastry, taste as spectacular as they look. And they're remarkably easy to make. Here's how.
Recipe
© 2021 Leite's Culinaria. All rights reserved. All materials used with permission.